You found me...I have no clue how but you're here right? So I guess I should do some tricks or something entertaining to keep you here. Or maybe right in 'text speak' and write really controversial and degrading reviews and blog posts about trending topics to pique your interest. 
Nah...
I had the idea of starting a blog and a vlog to document my everyday life and feelings because my life is one you have to witness to believe. Everything from sexual abuse to felonious charges to miracles and just flat out bad f****** luck and overcoming unspeakable obstacles. I mean, this is the type of s*** Lifetime movies are made of.
But there was one (hundred) problem...I am boring as hell. Aside from the drama I seem to be cursed with dealing with, I am pretty blah.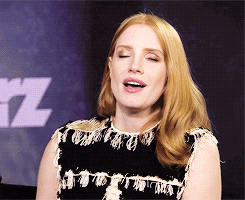 I kept convincing myself that my life, my journey was not important.
That I was just not enough.
Who cares? That is what I kept asking myself every time I thought to start my blog.
Who the f*** will care, Ronni? 
I mean, really, it's just little old irrelevant you.
Who will read anything you write?
Not a soul!
I don't have money to go on lavish trips and buy thousand dollar shoes and bags to show off.
I don't have a super cool tribe of artsy-fartsy homegirls that I link up with everyday to ride around the city with and vlog on my camera. 
I don't...it's just me and my troubles but you know what?
Maybe that's enough. Maybe that is all I need. 
I'm not that girl but I am THIS girl and there are a zillion other girls like me who would love to connect with me. 
I was (and still am) terrified of the idea of putting my feelings and thoughts out into the public like this but you know, I was thinking in the shower one day and I thought about how therapeutic this can actually be. I am a huge advocate for being open and honest with others but especially with ourselves. The euphoria that I can only imagine must come from releasing 30 years of harbored pain and disappointment and trauma is something I'm willing to try to attain. 
I don't have any friends and my family and I aren't close at all so this is the only way I can vent in a healthy way. The only difference between this and a private diary is that this way, maybe, just maybe, someone else like me, in pain or recovering can possibly find some comfort in knowing that they aren't alone. 
I am here with you. 
I feel you. 
I see you.
And we will be ok. 
We've survived this far...so let's go! Stick around and let's figure this s*** out together. 
Please reload